What to Know Before Starting Online Poker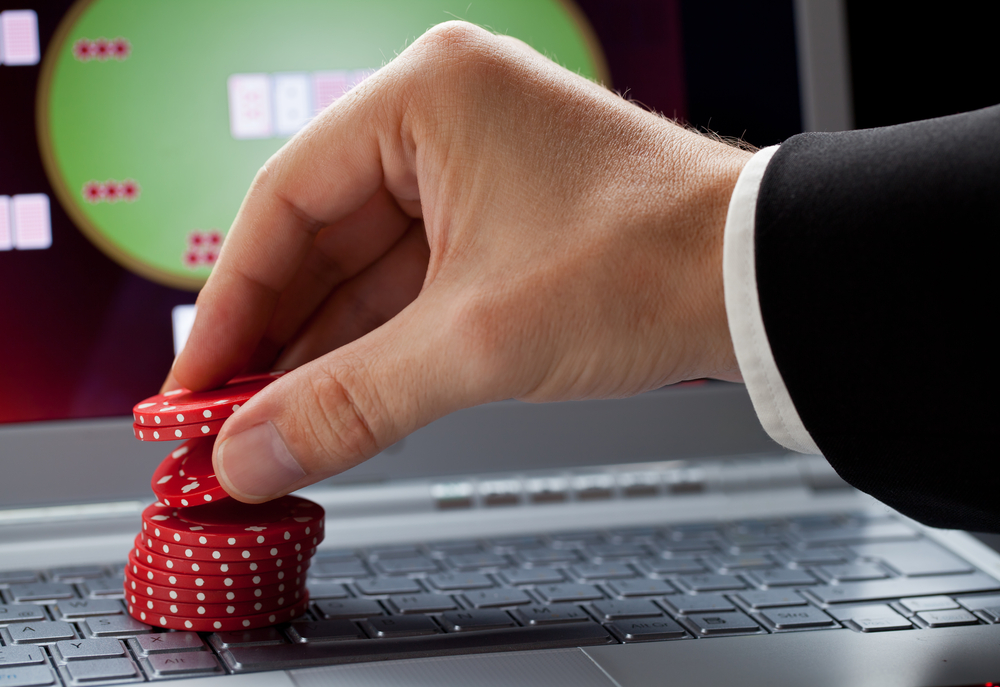 Online poker is one of the best ways to approach poker, whether you are a beginner or an expert. It allows you to learn at your own pace in the comfort of your own home, and gives you the complete freedom to choose how much you wish to stake. With millions of players across the world, online poker is growing without showing any signs of slowing down but in order to excel, it is important to make sure you go in knowing what you're getting in for.
An Introduction to Online Poker
The rules of online poker sites are no different to those that govern the traditional game but just like the latter, there are many variations to the rules depending on where you are playing, including the minimum bet you can place. Even though the rules of online and actual poker are the same, however, game play will inevitably feel different to the real game in some ways. On the plus side, the game is usually played much quicker and with smaller stakes. On the down side, however, because you cannot see your opponents it can be harder to call out bluffs. Nonetheless, with enough experience players can overcome this difficulty and find an online game of poker just as enjoyable as a live game. Poker rules can be difficult to master as a beginner, but with time and experience, they become second nature to a seasoned player.
How Much Money Should You Keep For Your First Game
To start your first poker game online, all you need is a computer and some money – in some cases, even just a computer. Certain websites offer 'free' money to get started with but generally, even if you need to spend your own money, you can choose how much money to start with. It is often a good idea to work your hand on the free money and then start small until you are sure of your game and techniques. How much you deposit depends on the pool you are working from – if you have $50 to play with in total, a $20 deposit is too much to start with. If, however, you have $500 or more, $20 can be a good place to start from. Remember, with online poker you can choose exactly how much you want to play with, even if it's an amount as small as $0.10. Although your payout is directly proportional to how much you play with, it is better to go slow and increase your bet gradually as you collect more money than to risk burning out at the beginning.
How to Play Your First Game
Poker can also now be played on smart phones and iPads through apps but you're likely to get the most immersive experience on a desktop computer or laptop. To start with, download the software you feel most comfortable with. Downloading is very easy and it normally takes just a few clicks to get it done. You will then need to create an account and deposit money. Different websites and states have different rules for who can play and what methods of payment can be used but a general requirement is to be older than 18 and have a valid debit or credit card. Also remember that some websites operate only within certain states so make sure you are eligible for a pay out before you start betting!
Start With Free Tournaments
Free tournaments are called Freerolls in the poker world and there is almost always one going on, if you know where to look for one. Sign up to poker newsletters like PokerListings as they tend to inform players before they actually begin. Signing up allows you to try your hand at online poker for free, potentially making some risk-free money, even if you are no longer a beginner.
Start on the Beginner Table
If you are, however, a beginner it is a good idea to start on tables recommended specially for beginners. The special thing about these tables is that although you are restricted in certain ways such as playing multiple hands or playing multiple tables, the game is generally much slower allowing for a better learning experience. It also keeps experienced players away, allowing beginners to grow without risking bloodshed at the hands of an expert shark.
Always Know What Works For You And What Doesn't
Not all players are equally good at all games. Some games may cost you all your bets while others may make you ten times what you put in. To know what you are good at and what is costing you, look at your player stats before and after you play. Many websites will offer this on your homepage when you log in but it can be easy to keep track of even on your own. It is essential to keep track of both winning and losing statistics to excel at the game in the long run.
While it can be intimidating to choose from the hundreds of poker games and poker websites on the internet, as long as you start from the bottom and work your way up slowly, it can be a very enriching learning experience. Always make sure to read online poker room reviews to know whether a certain room is a good fit for you and a comfortable place for beginners. Remember, the thrill of poker comes from the risk that goes along with it and while there is no way to win without risking a loss, it is important to keep that risk contained to what you can personally allow.
2017-04-20